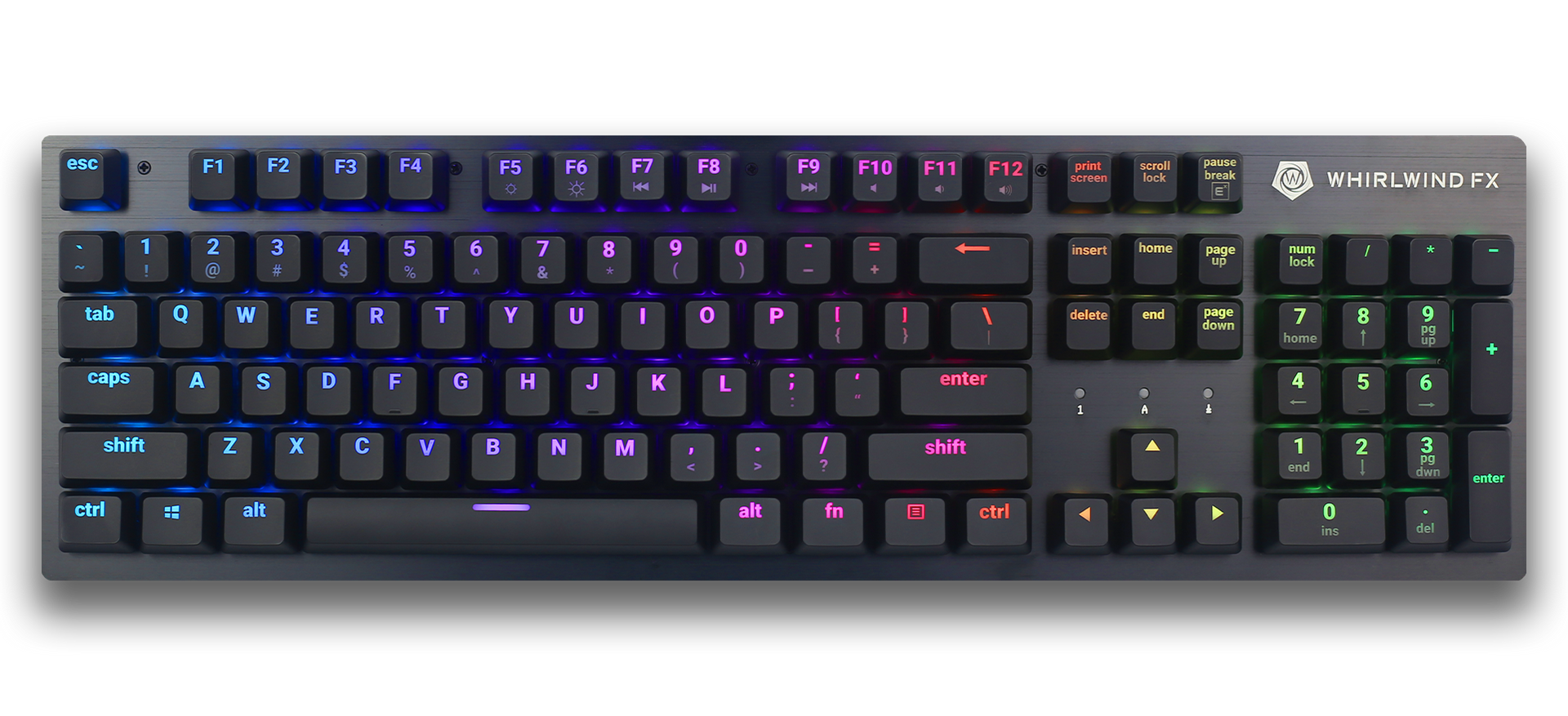 ELEMENTV2
The ElementV2 mechanical keyboard combines the same advanced RGB lighting control with upgraded hardware improving the stabilizers and keycaps. Like our other RGB peripherals, ElementV2 features integrations for over 50 top games including Among Us, COD Warzone, Minecraft, Valorant, and more!
ElementV2 is more than just a keyboard, it's infinite content at your fingertips. Choose from red linear, brown tactile or blue clicky switch types.
FREE SHIPPING
30-DAY MONEY BACK GUARANTEE
1 Year warranty
"THE WHIRLWIND FX ELEMENT OFFERS AN ALTERNATIVE REALITY OF MECHANICAL KEYBOARDING.
-Senior Contributor, Forbes