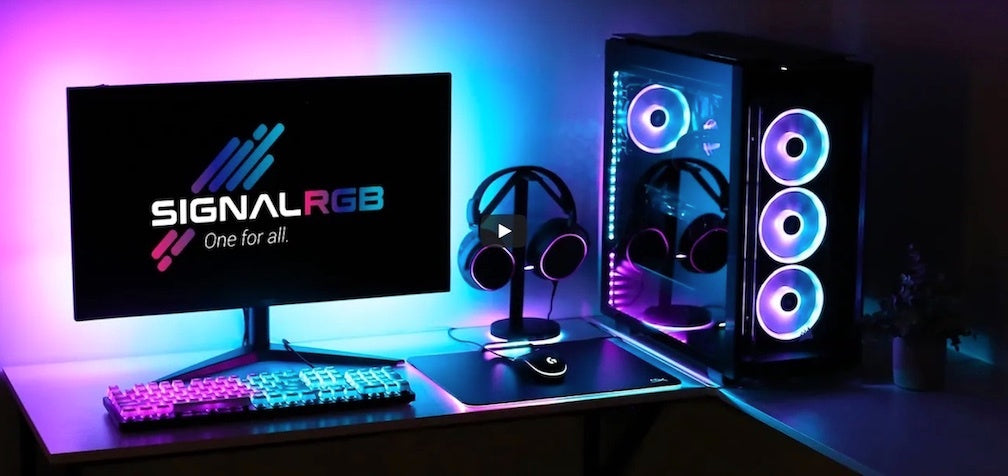 Want to build the ultimate RGB battlestation, without spending an insane amount? The good news is there are some killer - and affordable - gaming peripherals now on the market. In the past, building out a rig with cheaper PC peripherals meant you had to compromise. For example, many budget keyboards used to feel cheap. Or if you were looking for RGB devices, you had to deal with less than stellar lighting software that left a lot to be desired. The absolute worst compromise, though, was the lack of a...
---
We're incredibly excited to share the news that our Element Keyboard was named Best Gaming Keyboard in the T3 Awards 2021! 
Element was up against a handful of other killer keyboards on the market in this category – from brands like Corsair, HyperX, Logitech and Razer – so we're honored to be included, and so proud to take the top spot. 
Now in its 15th year, the awards are hosted by the prominent consumer tech outlet covering the best products to help you live a smarter life, and judged by a panel of its resident tech expert editors.
What T3 editors had to say about Element: This...
---
Our team is thrilled to announce that our Element Keyboard was awarded in the 2020 Good Design Awards! We're honored to be recognized alongside so many prominent gaming and PC brands in the Electronics category, including Razer, Logitech, Dell, HP and Lenovo, among others.
Now in its 70th year and presented by The Chicago Athenaeum Museum of Architecture and Design, the Good Design Awards
---
Welcome to the future of immersive gaming. We're glad you made it.
Whether you're considering a keyboard upgrade, or you're an avid user of Element and our ecosystem already, we're here to cover the highlights of our latest game integrations. 
Learn which integrations are available for the games you already love. Discover new games with unparalleled immersion when paired with our reactive software. These are three of the newest PC game releases you can't miss on Element.
Cyberpunk 2077
Though not officially releasing until December 10, we've been building out our customized integration for Cyberpunk 2077...
---
Have you met Element V2? Think the same great software and hardware with an updated design for new and improved stabilizers and keycaps. The revamped version of our content-reactive mechanical keyboard syncs dynamic RGB effects for customized illumination with any PC game.
Element is more than just a keyboard – it's infinite content at your fingertips. Access a fast-growing library of game integrations for insane customization and next-level reactive effects. 
New integrations drop every week, spanning from cult favorites to the most anticipated new releases, so...
---